Benefits Of Having A YouTube Channel
October 19 2012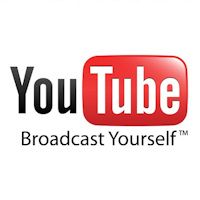 Have you considered setting up a YouTube channel? YouTube is often just considered a site for the general public to share videos but it can also form an important part of your marketing strategy for your business.
A YouTube channel can bring many benefits:
It provides another marketing channel to promote your goods and services, it is free and has a worldwide audience.
If you sell a product you can demonstrate how to use the product as well as certain features.
If you sell a service or are a consultant you can present or discuss your service as well as incorporate slides and other information.
You can improve your search engine optimisation with the use of keywords and tags and as YouTube is a subsidiary of Google you will get better search engine preferences via Google searches.
It is not a difficult or expensive process to make your own video as the required equipment is relatively inexpensive.
As an alternative to making your own video you may be able to use an existing video on YouTube and have it accessed on your channel.
YouTube channels allow you to track the number of subscribers as well as views so you can link your marketing activities to see how effective they are. In addition, you can also access YouTube analytics to gather additional marketing and demographic information.
Another important point worth mentioning is that while you can incorporate videos on your own website they may slow down the performance of your site as they use a lot of bandwidth and take up a lot of memory on your server. By using the resources of YouTube you can avoid these issues as it is easy to embed and share videos that are linked from YouTube.
These are just some of the benefits of having a YouTube channel although there are many more. As noted above, it is easy to set up, with no cost, content is not hard to produce or obtain and importantly you can obtain some important marketing information. As such, you should take the time to review your marketing strategy to see how a YouTube channel can be incorporated.
Are You Using Video Yet?
September 28 2011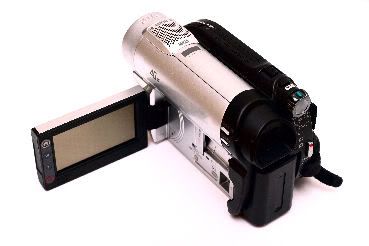 Let me just start by giving you an impressive fact: over 3 billion videos are viewed on YouTube every day. And this is on YouTube alone, not to mention blogs, websites, Facebook and other social media formats.
So without a doubt video is the way of the future. If you aren't already using video as part of your marketing and social media strategy it is something you are going to need to consider moving forward. The reason is clear: video engages and captivates the attention of people in a way that simple text and photos or images cannot. Video increases brand awareness, encourages 'sharing' and ultimately drives sales.
Here are some simple tools and tips to help.
Consider the basics such as sound, lighting, clear audio and camera angles.
Think about how you are going to edit your video – you can use programs such as Pixorial or Jaycut or One True Media.
Consider your format – embed in your website, YouTube Account, load onto Facebook, start a video blog (or vlogging) or even send out via email!
Plan your message and keep it short. What do you want to say? Maybe a 'behind the scenes' look at your business, a case study, an educational or how-to video, an interview with an industry figure or even a mini-documentary.
If you want some more ideas and tips, why not spend some time looking around YouTube to get an idea of what you think will work for your business.
Your customers want video, so give it to them!