Overview Of The Budget For Small Business
May 23 2012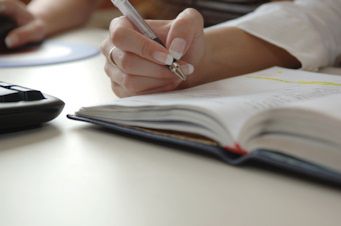 There was some expectation in the lead up to the recent 2012 Federal Budget that small business may get some significant benefits and a bit of a boost but at the end of the day the changes were relatively minor. One change that had been discussed and was expected to occur was the reduction in the corporate tax rate to 29%. While this didn't occur the main change was the introduction of the loss carry back scheme. In summary, the following are the main highlights for small business.
The introduction of a loss carry back scheme: Companies will be able to "carry back" up to $1 million in operating losses against previous year's results and obtain a refund of tax previously paid on those profits. Tax losses from 2012-2013 can be "carried back" and offset against the tax paid in 2011-2012 or preceding two years from 2013-2014. The loss carry back scheme only applies to those small businesses that have a corporate structure which means sole proprietors, partnerships or trusts are not eligible.
Asset Write Off: From 2012-2013 small businesses with turnover of less than $2 million can write off eligible assets that were acquired for less than $6,500. Motor vehicles are limited to a write off of $5,000.
An important note is that these changes only apply to those businesses with less that $2 million turnover to be classified as a small business. It had been recommended in the Henry review that this threshold be increased to $5 million but this has not yet been accepted.
As can be seen, there is not a lot in the 2012 Federal Budget for small businesses despite the fact that we are a core group in the economy. Isn't it lucky that we are able to be responsive as well as creative with our businesses so we can still keep up with big business?
You Tube has the answers
May 25 2011
I found this series of videos on YouTube and I think they are worth sharing with you.
When working in a small of home based business we don't always have the luxury of having advisors on hand to help us out, Often our questions aren't difficult to answer but we want to look for different ways or ideas in the answers we get.
This series of videos is by Expert Village. I like them because they are short and easy to watch. You can squeeze in a quick viewing while waiting for your emails to load. They are presented simply and answer a lot of the most commonc questions such as how to manage distractions or balance your time when working from home.
This is one of the videos. As you'll see from the final screen there are many more that you can watch.
If you have a question you need answered, don't forget to check YouTube.
Business Magazines that Australian Business Owners Should Read
April 15 2010
One of the downsides of working in a small or home based business is the lack of quality information flowing through your businesses. Less interaction with people means less opportunity to keep up with the business world.
The best way to move into the business world and out of the office (without actually leaving it) is through the reading of current business literature. We are very fortunate to have available to us some highly informative magazines that are specific to the Australian market.
BRW is a heavyweight in the business world. It has sections covering Lifestyle, Investment, Health and Property. It concentrates on Australian business as it is impacted on by the world and describes itself as "..the leading business magazine examining the trends and opportunities shaping Australian business. In news, analysis and opinion we focus on the innovators, entrepreneurs and strategies driving growth and profit in large and small Australian businesses."
This is another great magazine. What I love about it is that it discusses business and technology from a 'how to' perspective. There is a lot of great content and you don't have to be a business veteran to understand it. The best thing is that you can subscribe for only $2 per issue!
My Business Magazine says that it "features a range of useful business advice and information from our business experts in areas of marketing, business development, financial management, retailing, taxation and investment. In addition, our team of journalists profile successful small businesses to uncover the lessons to be learnt as people build their exciting businesses."
It has sections on technology, online business, financing your business, retailing and marketing as well as a section that they call business coaching which helps readers to work on their business.
Women's Network Australia Magazine
As the name suggests, this is a magazine for women in business and it is put out by Women's Network Australia.
We know that there will always be differences in the way people see the world and that often this may be gender based. This magazine tackles business from a woman's perspective. Readers describe the mag as 'full of good tips and tools" and "really relatable".
The articles are written by women and some of them will be familiar to you through your online travels. They know exactly what it is like to be a woman in small business so the content is directly relevant to you and your business.
"Providing sound financial and business development advice, Australian Business Solutions does not assume its readers already have unlimited resources on which to grow. If offers practical "how-to's" in every area of business from sales, marketing and
finance right through to innovation, staff management and the law, without doing so in ten thousand word academic articles."
The website lets you have a sneak peek into the magazine before you subscribe so that you know what you are getting.
For those of you in franchise businesses you should be reading magazines on that topic. This magazine is full of information about new franchises and how to manage the franchise you have. It is THE magazine for the franchise industry. While you are there have a good look around the website. That is the kind of thing you will find in the mag.
Just because you work from home doesn't mean that you can know what is happening in the world. If you want to be truly successful you have to keep up-to-date within your industry. These magazines open the door to the business world for you. Make sure you subscribe to at least one of them.
Scam Advice for Small Businesses & Online Shoppers
April 6 2010
The ACCC has published a new fact sheet 'Small Business Scams' which explains the types of scams targetting small business and provides hints on how to avoid falling victim. Also a shopping online publication which provides tips for online shoppers on how to avoid scams and dubious online stores.
In 2009 apparantly the ACCC recorded a 60% increase in the number of complaints about false billing scams which is one of the main types targetting small business.
Both publications are free of charge by calling ACCC on 1300 302 502.
Starting a Business on a Budget
October 6 2009
Starting a business shouldn't be an expensive task. But there are a few things that you should take into consideration before commencing trade. Below are a couple of "must do's" that are an important part of your business, and they won't break the bank.
Register for an ABN
To trade legally, you will need to register for an ABN number. This does sound scary, doesn't it? It's not really. Simply visit www.abr.gov.au and follow the links to register for your number. You'll get it immediately and then you can start trading! Oh, and it's free.
Grab a business name
When you have decided on your business name, visit www.business.gov.au and follow the prompts to register. It varies in price from state to state, but in NSW its $142 and in VIC it's only $77.00. Also, you might like to check the National Names Index to make sure that someone else hasn't already registered your chosen name, and helps avoid any unwanted legal battles before you've even started!
Your logo
If you can't afford a graphic designer, consider doing a Google search for business logos online. There are quite a few available that allow you to DIY. Also, a quick visit to your local printer can get you some much-needed advice and they could even refer you to someone that they use locally for a fraction of the price.
Your website
I know what you're thinking. There is no way that you can afford a website at this stage in your business, and is it really that important anyway? The answer is yes. Most people these days use the internet as a way to connect and find out about business. I know personally that if a business doesn't have a website, I am not inclined to use their product or service. If you are strapped for cash, consider visiting www.templatemonster.com where you can purchase a template for a website for as little $50. Also you can register your domain name for as little at $12.95 per year. No bad, eh?
Business cards
Business cards are important because how else will you pass on your details when you're out networking? You can design your business cards online at www.vistaprint.com.au and have them printed for as little as $33.00 or you can choose from a selection of templates and have them printed for free!
Marketing
All too often I see small businesses spending money on marketing, with little or no results. Due to the increase in online social networking, the opportunity to network and get referrals has increased. Consider setting up a Twitter account or a Facebook page and market that way. It'll cost you nothing and probably has more power than a letterbox drop.
Join your local Council small business group
Go to your local Councils website and more than likely they will have a group for small business owners to register for free information sessions, networking events and product launches in your local area. This is a great place to meet other like-minded people, share ideas and perhaps even get some referrals.
See? The above steps didn't involve too much time or money. Now to set your rate and start earning some cash! Good luck.