Why Product Descriptions Are Important
May 31 2012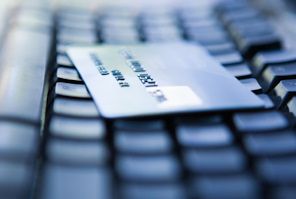 With the impact of the internet, online stores and social media your customers can come from around the corner to the opposite side of the world. This highlights the importance of getting your descriptions right when you promote your products.
Customers can't touch or feel the product as all they are seeing is just a picture that may include various angles but not much else. As a result, this places greater importance on the product description. Depending on the product, you need to combine the right mix of facts and other information. Describing the emotions the buyer might feel when using the product can make a big difference as you are painting a picture for the customer. Use your imagination and talk about the feel, the smell or the action of the product. If you are selling children's clothes, describe how the child would look, or paint a picture of the child in his or her new pants, running through the grass with the dog. You get the idea?
Social media sites such as Facebook are also important for product descriptions as often customers provide direct and immediate feedback about their shopping experience that can influence others.
You also need to avoid just relying on detailed technical facts and information straight from the manufacturer unless that is particularly critical to the product in question. Sometimes a good way to judge what may be useful information is to imagine you are talking to your customer face to face. As such, would your customer be interested in that information?
Another important issue with getting your product descriptions right is to include text that has a positive impact on search engine optimisation. This can also be critical if you are selling in a competitive field and, let's face it, who isn't? Having a unique product description linked to the key words can result in search engines such as Google giving your website a higher profile than your competitors.
Above all, use your descriptive words wherever you can. There's nothing worse than reading a product description that gives measurements and nothing else. In fact, the more descriptive the better - as it will enable you to stand out from the crowd, be noticed and ultimately increase your sales.