Closing Over Christmas
November 22 2012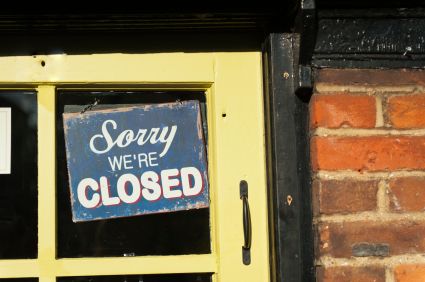 What are your plans about your business over the Christmas and holiday period? Are you planning to stay open and keep operating as usual or do you plan to close down over this period. Either way it is important that your customers are aware of your availability and how communication may occur during that time.
You may decide to close down over the Christmas and New Year period but still be contactable. For instance, you may leave a message on your business phone or mobile phone that you are currently not available as you are closed over the Christmas break but that you will check your messages and return calls within, for example, 48 hours.
On your email account you can have the "out of office" set up with an automatic reply that may provide details of your availability and that you will respond within, for example, 48 hours. If you have a Facebook account then you can also post a message regarding your availability.
Furthermore, if your website allows people to make purchases at that time, you should clearly state whether there may be a longer delivery time. This is especially important if their order may not be processed until you have returned from your break.
The important issue is to be clear about your availability and the timelines it may take to respond to any customer issues and whatever your arrangements are, that they are communicated to your customers.
Review And Freshen Up Your Corporate Image
June 29 2012
As the end of the financial year we often focus on the accounting and taxation side of the business. While this needs to be done, the end of year can also be a great time to review and freshen up your corporate image. Here are some tips you may want to consider:
Take time to review your customer base and understand why they deal with your business. Then consider whether your website, Facebook page, business card or business stationery reflects the image or style that you want to communicate to your customers. For example, if your customers are a small at home business then a very strong corporate image may stop your target market contacting you as they may assume you are too expensive or too big for what they want. As such take the time to review the use of colours, fonts, picture or even your logos.
Review the information on your website. Is it still relevant and does it accurately reflect what you do? Review the wording on the different pages and update if needed. If you have anything with a date on it, make sure it is current and try to take out of date information off the site.
If you have products, do you still have them in stock, are the prices correct and do the product descriptions accurately describe the product?
If you provide services then have these been described accurately? Also, as noted above, if you know why your customers deal with your business then do the descriptions match the reasons? This can also result in new services being offered that you can include on your website or Facebook page.
Also, it is important to actively update and change content on your website in line with key words as this helps with search engine optimisation but also can provide a resource to your customers. For instance, if a customer comes back to your website or Facebook page and there are no changes then they are less likely to return. Alternatively, if you have regular updates through new postings, articles, blogs, feedback or general information then your customers are likely to return and actively engage with your business as well as your network.
As such, take the time to review and freshen up your corporate image and don't necessarily wait until the end of the financial year as you should be constantly reviewing it.
What is Google+?
May 9 2012
Google+ is essentially Google's attempt at developing a social network. Google believes that existing online social networks are not up to scratch so they have decided to launch their own version. Here are some key features of Google+.
Whereas Facebook shares with a mass group of friends, Google+ uses Circles which are in effect segmented or different sets of groups that you can target your communications to. For example, you may have one Circle for friends, another Circle for business contacts or another for your family. People within each Circle can easily be moved around and included in any other Circle.
Huddle is another unique feature that allows you to discuss in real time. For example, you may want to discuss and decide with your friends about where to meet. You can select the relevant people from your Circle then all can participate in the conversation through text messages.
Photos can easily be stored but with the added features of being able to control privacy and sharing options that are linked to your Circles.
Video chat referred to as Hangouts allows the user to enter a video chat room that then notifies your friends within the Circle who can then "hang out" and join each other in the room.
As you communicate Google+ identifies topics of interest that relates to key words which are called Sparks. If you are interested in the topic then you can save this by clicking the Add Interest button. These Sparks can then be accessed immediately, at a later stage or they can be shared with others that are in your Circle.
Search Engine Optimisation is increased as the use of Google+ for businesses influences search results for people who have your business included in one of their Circles.
Google+ is still in the early stages but it is getting greater acceptance over time. While Google+ has a strong social network capacity it also has direct application for business. As with any marketing or strategic planning strategy it is imperative you understand how Google+ can work for you and how you will manage it to get the best outcomes to achieve your objectives.
How Good Is Your Customer Service?
April 4 2012
"Good morning! Thanks for calling us!
We're pleased to hear from you!
Your call's important to us
So we've placed you in a queue.
Please find your account number and
Be sure it is correct..
It's twenty digits long and if you
Mis-type, I'll reject.
I'll lead you through the whole routine
Please use your touch type phone.
Press eight and follow with the hash
After you hear the tone.
If you are a new client here..
Press two, ..if old, press three.
Press four in case we've done something
With which you disagree!
You have pressed four, please wait a moment
While I transfer you..
And please enjoy, while we play you
A symphony or two!
Our staff are all too busy now
To talk to such as you
Your call is so important that
We've placed you in a queue."
Time passes and the music lingers
On, and bye and bye..
My cheek and ear go fast asleep,
My wrist gets R.S.I.
But wait! It may be there is hope!
I hear a ringing sound,
At last a human voice is heard
After the runaround!
"Good morning, this is Ladies wear
And may we help somehow?
Complaints?.. Oh! Just hang on a tick
I'll transfer you right now!..."

"Good morning! Thanks for calling us!
We're pleased to hear from you!
Your call's important to us
So we've placed you in a queue."
Copyright: Frank Halliwell
Business Christmas Card Messages
December 21 2011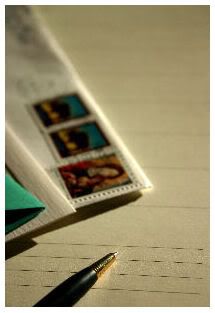 Every business will have a client base that it should send well wishes to at the end of the year. This is done purely as a courtesy of course, but it does give the client that feeling of being valued. This kind of goodwill gesture is what will keep your clients coming back to you and it only costs a minimal amount.
It's a good idea to start the process early so that no one gets left out.
Around October, pull out your mailing list and double check it for duplication. You don't want to send two cards to the one place because straight away it suggests that you haven't put any thought or care into what you are doing.
It is a good idea to mail these cards out before the holiday season actually begins, since some companies will close down for that period. That also means you can take advantage of the sales promotions that will be building up ahead of the Christmas rush. You should be able to get your cards quite cheaply.
Don't forget too that not everyone follows the Christian faith and you may not want to use the words "Christmas Greetings." Rather, put something about the holiday season or season's greetings so that no one is offended. This is an important thing to think about now that our businesses are global and not just limited locally.
If a Christmas card sounds a little mundane, why not send out a Christmas letter instead? You can find some wonderful paper online and have your own letterhead put on it with a symbol of the season. In this letter you can also go a little deeper with your message too and hint at future business in the coming year.
No matter what you choose to do, it is important to acknowledge your clients at this time of year. Don't forget them and they certainly won't forget you.
Customer Focus
April 29 2011
First and foremost, Customer Focus is not Customer Service. Separating the two is essential to the success of every business no matter what size.
Customer focus needs to be viewed as a long term business strategy. It's one thing to come up with a marketing campaign or special to attract customers, it is a completely different thing to have your customers coming back because of the way your business treats them.
When drawing up a business plan or reviewing an existing business plan it is important to draw attention to the focus of the business. No business can survive without customers – end of story! Therefore your main focus has to be on your customers. As soon as you lose that focus you lose the reason your business exists.
It is not enough to go into business wanting to make money. Making money takes time and effort and your customers are crucial to your success. Your focus therefore has got to be on providing the ultimate experience when a customer deals with your business.
That means that you begin with the customer in mind. Learn about them and what it is that drives them. Understand what problems and needs they have so that you can tailor your product, marketing and campaign so that it will reach them.
When you know them well you will know how they want to be treated. You will know how to build your service around them so that they are comfortable and happy to communicate with you. You will have created the foundations for a solid relationship.
From the minute your customer hears about your business, to the time they step in the door and make the purchase or engage your services, your entire focus should be on the customer.
That is what will set you apart from those businesses that are in it just to make money.
Don't ever think that the customer can't tell the difference.