Planning your blog content
July 5 2012
A customer who actively engages with your business is more likely to stay as your customer. They are also more likely to advocate on your behalf through your network that will result in new customers for your business. This network can include many of the social media services you may have such as Facebook, Twitter, Google + or Linked In to name just a few. In addition, your website plays an important role and one key feature is that you can link your blogs to your website.
When planning your blog content you need to consider what issues will be of interest to your customers such that they will stay engaged, continue to visit your website and remain a customer. Therefore, planning your blog content is important to maintain this customer engagement and some of the following points may help with getting some ideas for planning your blog content:
What questions have you been asked by your customers? Review the feedback you have received, what questions have been asked in conversations, via email, on Facebook or Twitter posts or what have customers said in testimonials.
What are the current issues relevant to your industry? Maybe new technology, new products or maybe changes with legislation have occurred that may be relevant to your customers.
Use Google to do searches and identify any new industry trends, review your competitor's activities or whether your industry has received any recent publicity.
Are you planning to release new products or services, do you have an upcoming sale, have you made changes to your operations that benefit customers?
These points can help you develop themes and topics that are relevant and of interest to your customers. Establish how often you plan to post a new blog as this will allow you to prepare a schedule.
It is also important to note that blogs are just one element of your communication and marketing strategy and you need to ensure all the other components of the strategy have been incorporated too.
If you need help to achieve this then contact us as we can immediately assist you.
How To Price Your Products And Services
July 14 2012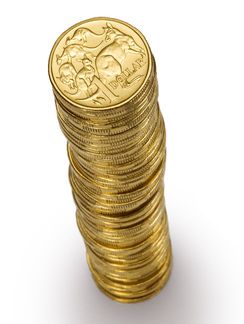 Establishing the correct price for your products and services is one of the fundamental issues you need to address with your business. Too often this is done poorly and can result in decreasing profits, loss of market share and even going out of business. Getting it right is critical. We've put together some tips that might help you to identify key factors which affect the pricing of your products and services.
Make sure you take into account all the costs for the product or service. For example, be clear how you will include overhead costs that may include electricity, administration, lease and marketing costs.
A common mistake with running a small business is that the owners will not include a realistic rate for their time and effort. For instance, you need to establish a reasonable hourly rate that reflects your effort for the task being done. Charging a very low hourly rate so your product or service is cheap may get you market share but will it pay your bills?
Understand your competition and what they offer. For example, they may offer a lower cost product because they sell in bulk or they may not offer local after sales service. By understanding your competitors you can also identify a point of difference that may assist you with your marketing. Our recent post on this subject will help you understand this in more detail.
Where do you position your product in the market place? For example, if you are trying to provide a low cost product, make sure your prices are comparable to those of your competitors in that segment of the market. This may also influence the quality of the components used as there would be no point using expensive parts if the final product is targeted towards the lower end of the market and your total costs make you uncompetitive.
What value do your products or services provide? It is critical to understand that cost may not be just the sole reason a person will buy your product or utilise your service as the value they are getting can be vital. Understand what the value is that is also aligned to your customers' expectations. Therefore, as you consider each of the points above what value is being developed that may be relevant to the customer. Again, this can be a critical point of difference with how you position your products or services to not only maintain market share but to increase it.
Answering these questions may help you identify improvements in how you provide your products and services which can result in you running your business more efficiently.
We have the E-Guide to Pricing Products & Services available in our store. This is a very useful guide if you are finding the process difficult.
Who Is Watching You Online?
July 21 2012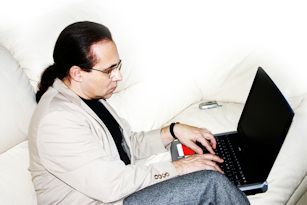 There is always a lot of chatter and worry about privacy issues online. When I saw the headline in today's Courier Mail, I just had to read further.
Warning to Brisbane workers 'chucking sickies' that Facebook posts could help the boss catch you faking it.
If you're 'chucking a sickie' from work one Brisbane Law firm warns posting pictures on Facebook could see you sprung by the boss.
Chris Ng of Bennett and Philp lawyers, located in the CBD, said it was important to set up private Facebook profiles.
"There is always the potential for a fairly innocent Facebook post or uploaded photo to be easily misinterpreted by other people,'' Mr Ng said.
"People need to be very cautious about what they post on Facebook or Twitter.
"If conflicting or misinterpreted information or photos are found on Facebook or Twitter then it will open the way for an employer or insurer to launch an attack on their credibility.''
The article goes on to say "If you are genuinely sick, but well enough to access Facebook and upload photos, be very sensible and cautious as to what you post online, as it could easily be misinterpreted by your employer or colleague.''
You can read the rest of the article on the Courier Mail website but my question to you is should you be worried about what you post on social media? How will it affect the choices you make?
Trademarks Part 1
July 25 2012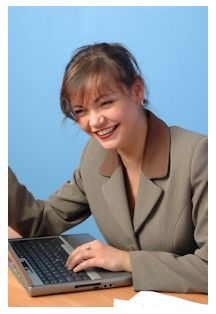 It's a terribly exciting time when you start your business up, and even better when you start getting customers. You have the logo and matching website, you've registered the business name and got your Facebook page in good working order.
Now everyone knows who you are, right? And you're protected?
Not necessarily.
Unfortunately, having the website domain name and business name registered doesn't legally stop anyone from using your business name, or logo, whether accidentally or deliberately. Although highly unethical to use someone else's logo, it happens and unless you have trademarked your logo and business name, there's little you can do to protect your name.
Essentially, a trademark gives you protection against anyone using your logo and/or business name, or from using a logo that looks similar to yours. Your logo is how your customers recognise you, so having a similar one out there can – and does – cause confusion for the public, and especially the clientele you have worked hard to build up.
A registered trademark basically tells the world "this logo is mine"; you are officially and publicly declaring ownership of your businesses look.
Trademarks can be, and usually are registered in different categories which is why you occasionally see, for example, a restaurant with the same name as clothing store, or bakery with a similar name to a car mechanic. Most simply, you register your trademark in the industry related category under which your business falls.
You can apply for other categories, but may come across appeal if another trademark is registered in that category. You may also want to think carefully about whether it is financially viable to stake your claim across vaguely relevant, or irrelevant categories – for example, registering in the automotive category if you run an online clothing store.
Alternatively, think about whether you will expand into other areas in the near future and protect yourself if viable.
Once registered, your trademark is protected for ten years, meaning anyone using your logo, or similar logo for a similar business can be asked to desist, and legal action may be taken should your name be defamed or harmed in any way.