Revisit Your Business Plan
June 8 2012
With the end of the financial year only a couple of weeks away, now would be a great time to revisit and review your business plan so you can plan for the new year.
Your business plan is important and can be seen as a road map that allows you to navigate to a given destination or objective. When you revisit your plan, you need to assess your performance and achievements to date so any changes can be incorporated into the new plan.
When you undertake the review, assess whether the main objectives were achieved and if not, try to understand why. For example, they may not have been realistic, maybe you didn't have the right resources, staff or equipment or simply the business changed so they were no longer relevant. Some of your objectives may have only been partially completed and if they are still relevant, then they can be incorporated into next year's business plan.
When trying to assess your success, ask yourself if the key performance measures were easy to actually measure. For instance, a key performance measure "to increase sales by 20%" is far more measurable and useable than just "to increase sales". It's the figures that help you mark your progress along the way. They will show you if you have moved as far along the plan as you had intended.
With any business plan it is important that you review it on a regular basis, make changes and update it as needed. Many businesses create a plan and then tuck it away never to be seen again. What a waste. A good business plan is linked to budgets, financial performance, staff, training and equipment purchases as well as your marketing strategies. Without a plan you could end up anywhere, and probably it's right where you don't want to be. Your business operates in a changing and competitive environment and the ability to recognise the changes and reposition your business can ensure your business continues to be successful.
We have all heard of the saying that "failing to plan is planning to fail" and this definitely applies to business planning and every business should be doing it.
How To Write A Business Plan
June 14 2012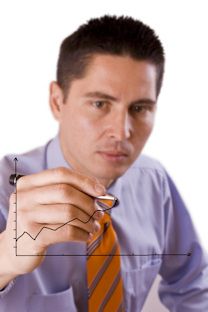 Two recent blog posts entitled Revisit Your Business Plan and What Is Your Point Of Difference covered important issues associated with understanding and planning for your business. If you have undertaken a review as suggested in those two posts then you should be able to use that information to update or write a business plan.
Here are some important tips about writing your business plan.
Be clear about what your business actually does and importantly where you see it in 12 months, 3 years and longer.
List and detail the actual products and services you will sell and understand why you believe your customers will buy them.
Define who your market and customers actually are and how you will target and communicate to them.
Prepare a marketing plan and strategy to communicate your sales, promotion and advertising message to your market. This should also include the use of a website, Facebook and other online services.
Undertake an analysis of your competitors and try to establish your point of difference.
Be clear about the roles and responsibilities of key staff, how decisions are made, levels of authority and ways to resolve disputes.
Prepare budgets for your profit and loss, cash flow as well as capital budgets for equipment. If needed, examine financing methods such as loans or leases.
It is critical that with the preparation of your business plan that you set realistic objectives that are linked to actions that have appropriate timeframes. Ensure you have key performance measures that are measurable and review your business plan on a regular basis and update as needed.
Coach or business mentor?
June 21 2012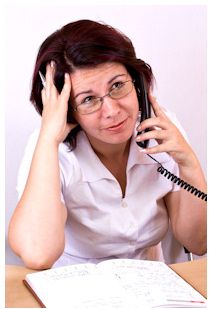 When you start up and manage a business you will be faced with many challenges. Some you will be able to deal with and resolve quickly and easily whereas at other times you may not be sure. Having someone to seek advice from can make the difference between success and failure. That is why a business mentor can have an important role with you as your business grows.
It is also important to understand the difference between a business mentor and a business coach as they are not the same and each has a different role with you and your business. In brief, a business coach will usually focus on more specific and immediate actions which may be more task focussed, intended to teach or may take you through a series of steps or processes. Often the coaching sessions occur on a set scheduled basis.
With a business mentor there is likely to be a less formal arrangement where you can contact as needed and over a long period of time. They will have extensive experience in your field so they can directly relate to your circumstances and can respond directly to your specific and unique circumstances.
Often you may choose a business mentor from your own experience or contacts but it is still important to initially meet and discuss your needs and expectations with them to ensure you can work well together. Both a business coach and business mentor have an important role to play. When deciding on which is best suited to your requirements, you need to be clear about your objectives. Knowing what you want is the key to making the right choice.
Review And Freshen Up Your Corporate Image
June 29 2012
As the end of the financial year we often focus on the accounting and taxation side of the business. While this needs to be done, the end of year can also be a great time to review and freshen up your corporate image. Here are some tips you may want to consider:
Take time to review your customer base and understand why they deal with your business. Then consider whether your website, Facebook page, business card or business stationery reflects the image or style that you want to communicate to your customers. For example, if your customers are a small at home business then a very strong corporate image may stop your target market contacting you as they may assume you are too expensive or too big for what they want. As such take the time to review the use of colours, fonts, picture or even your logos.
Review the information on your website. Is it still relevant and does it accurately reflect what you do? Review the wording on the different pages and update if needed. If you have anything with a date on it, make sure it is current and try to take out of date information off the site.
If you have products, do you still have them in stock, are the prices correct and do the product descriptions accurately describe the product?
If you provide services then have these been described accurately? Also, as noted above, if you know why your customers deal with your business then do the descriptions match the reasons? This can also result in new services being offered that you can include on your website or Facebook page.
Also, it is important to actively update and change content on your website in line with key words as this helps with search engine optimisation but also can provide a resource to your customers. For instance, if a customer comes back to your website or Facebook page and there are no changes then they are less likely to return. Alternatively, if you have regular updates through new postings, articles, blogs, feedback or general information then your customers are likely to return and actively engage with your business as well as your network.
As such, take the time to review and freshen up your corporate image and don't necessarily wait until the end of the financial year as you should be constantly reviewing it.