What is Google+?
May 9 2012
Google+ is essentially Google's attempt at developing a social network. Google believes that existing online social networks are not up to scratch so they have decided to launch their own version. Here are some key features of Google+.
Whereas Facebook shares with a mass group of friends, Google+ uses Circles which are in effect segmented or different sets of groups that you can target your communications to. For example, you may have one Circle for friends, another Circle for business contacts or another for your family. People within each Circle can easily be moved around and included in any other Circle.
Huddle is another unique feature that allows you to discuss in real time. For example, you may want to discuss and decide with your friends about where to meet. You can select the relevant people from your Circle then all can participate in the conversation through text messages.
Photos can easily be stored but with the added features of being able to control privacy and sharing options that are linked to your Circles.
Video chat referred to as Hangouts allows the user to enter a video chat room that then notifies your friends within the Circle who can then "hang out" and join each other in the room.
As you communicate Google+ identifies topics of interest that relates to key words which are called Sparks. If you are interested in the topic then you can save this by clicking the Add Interest button. These Sparks can then be accessed immediately, at a later stage or they can be shared with others that are in your Circle.
Search Engine Optimisation is increased as the use of Google+ for businesses influences search results for people who have your business included in one of their Circles.
Google+ is still in the early stages but it is getting greater acceptance over time. While Google+ has a strong social network capacity it also has direct application for business. As with any marketing or strategic planning strategy it is imperative you understand how Google+ can work for you and how you will manage it to get the best outcomes to achieve your objectives.
What Is Your Point Of Difference?
May 16 2012
One of the main reasons a business is successful is because it does something better than everyone else. This can cover many issues that, for example, may include the range of products, location, price, market share (both large or niche), quality of service, commitment to environmental issues, delivery times, number of competitors, the use of technology as well as the quality or expertise of staff. Therefore, it becomes critical to understand and determine what your point of difference is so you can gain a competitive advantage.
While initially this may appear a challenge there are two quick steps that you can undertake to determine this. The first step is to ask yourself the following two questions:
Why is a customer going to buy my product or service?
Why do customers buy from my competitors?
The first question is critical as you are in effect identifying what value you provide to your customers. Customers are looking for value and if they do not believe you can provide it then they are not going to engage with your business.
The importance of the second question is that you are doing a form of market analysis and trying to identify your competitive advantage. Understanding the market you are operating in will help you to understand the strengths and weaknesses of your business. This does not need to be a complicated exercise as a lot of information can be obtained from the internet.
The second step is to then identify your point of difference (it may be more than one), then develop and implement a strategy to achieve your objectives. Some basic steps to do this include:
Make sure you know who your market actually is and how to communicate and market to them.
Ensure that whatever you are offering is of value to your market.
Listen to your market and respond to their needs in a timely manner.
Be clear about the objectives of your strategy, how you will achieve them and have realistic timelines.
Be able to measure the success or effectiveness of your strategy and modify it as needed.
It is important to be able to monitor and assess your competitors as what may be your point of difference today may not be tomorrow, as your competitors try to match what you are doing.
Overview Of The Budget For Small Business
May 23 2012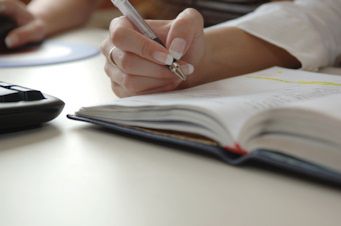 There was some expectation in the lead up to the recent 2012 Federal Budget that small business may get some significant benefits and a bit of a boost but at the end of the day the changes were relatively minor. One change that had been discussed and was expected to occur was the reduction in the corporate tax rate to 29%. While this didn't occur the main change was the introduction of the loss carry back scheme. In summary, the following are the main highlights for small business.
The introduction of a loss carry back scheme: Companies will be able to "carry back" up to $1 million in operating losses against previous year's results and obtain a refund of tax previously paid on those profits. Tax losses from 2012-2013 can be "carried back" and offset against the tax paid in 2011-2012 or preceding two years from 2013-2014. The loss carry back scheme only applies to those small businesses that have a corporate structure which means sole proprietors, partnerships or trusts are not eligible.
Asset Write Off: From 2012-2013 small businesses with turnover of less than $2 million can write off eligible assets that were acquired for less than $6,500. Motor vehicles are limited to a write off of $5,000.
An important note is that these changes only apply to those businesses with less that $2 million turnover to be classified as a small business. It had been recommended in the Henry review that this threshold be increased to $5 million but this has not yet been accepted.
As can be seen, there is not a lot in the 2012 Federal Budget for small businesses despite the fact that we are a core group in the economy. Isn't it lucky that we are able to be responsive as well as creative with our businesses so we can still keep up with big business?
Why Product Descriptions Are Important
May 31 2012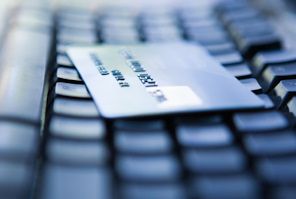 With the impact of the internet, online stores and social media your customers can come from around the corner to the opposite side of the world. This highlights the importance of getting your descriptions right when you promote your products.
Customers can't touch or feel the product as all they are seeing is just a picture that may include various angles but not much else. As a result, this places greater importance on the product description. Depending on the product, you need to combine the right mix of facts and other information. Describing the emotions the buyer might feel when using the product can make a big difference as you are painting a picture for the customer. Use your imagination and talk about the feel, the smell or the action of the product. If you are selling children's clothes, describe how the child would look, or paint a picture of the child in his or her new pants, running through the grass with the dog. You get the idea?
Social media sites such as Facebook are also important for product descriptions as often customers provide direct and immediate feedback about their shopping experience that can influence others.
You also need to avoid just relying on detailed technical facts and information straight from the manufacturer unless that is particularly critical to the product in question. Sometimes a good way to judge what may be useful information is to imagine you are talking to your customer face to face. As such, would your customer be interested in that information?
Another important issue with getting your product descriptions right is to include text that has a positive impact on search engine optimisation. This can also be critical if you are selling in a competitive field and, let's face it, who isn't? Having a unique product description linked to the key words can result in search engines such as Google giving your website a higher profile than your competitors.
Above all, use your descriptive words wherever you can. There's nothing worse than reading a product description that gives measurements and nothing else. In fact, the more descriptive the better - as it will enable you to stand out from the crowd, be noticed and ultimately increase your sales.