How Good Is Your Customer Service?
April 4 2012
"Good morning! Thanks for calling us!
We're pleased to hear from you!
Your call's important to us
So we've placed you in a queue.
Please find your account number and
Be sure it is correct..
It's twenty digits long and if you
Mis-type, I'll reject.
I'll lead you through the whole routine
Please use your touch type phone.
Press eight and follow with the hash
After you hear the tone.
If you are a new client here..
Press two, ..if old, press three.
Press four in case we've done something
With which you disagree!
You have pressed four, please wait a moment
While I transfer you..
And please enjoy, while we play you
A symphony or two!
Our staff are all too busy now
To talk to such as you
Your call is so important that
We've placed you in a queue."
Time passes and the music lingers
On, and bye and bye..
My cheek and ear go fast asleep,
My wrist gets R.S.I.
But wait! It may be there is hope!
I hear a ringing sound,
At last a human voice is heard
After the runaround!
"Good morning, this is Ladies wear
And may we help somehow?
Complaints?.. Oh! Just hang on a tick
I'll transfer you right now!..."

"Good morning! Thanks for calling us!
We're pleased to hear from you!
Your call's important to us
So we've placed you in a queue."
Copyright: Frank Halliwell
What You Need To Know Before Going Into Business With A Friend
April 12 2012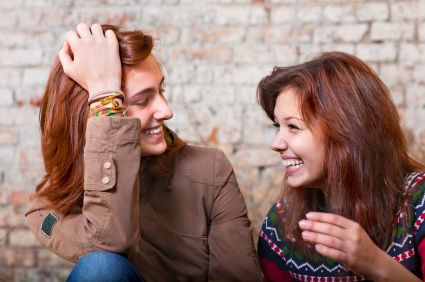 Going into business with a friend can be a great idea and there is no reason why it can't be successful but there are some key points which should be covered to ensure everything works out well.
Be clear about the objectives of the business. Ensure you have prepared a strategic plan or business plan that clearly outlines key objectives, what needs to be done to achieve them as well as key performance indicators to assess how well you have gone in achieving them. The other important issue of this is that you have a common understanding and agreement on what "success" will be.
Ensure you have the right business structure in place that reflects ownership. The business ownership doesn't have to be 50/50 and can depend on what each person has contributed to the establishment of the business or how much each person will work in the business. Incorporation as against partnerships has different accountabilities and legal responsibilities as well as exposure to personal assets.
Clearly detail each person's role and responsibilities. You may have decided to go into business as you are both great marketers so it is important to know who will be responsible for other functions such as paying the accounts, preparing tax returns, setting up and maintaining the computer system, managing staff or external consultants.
Agree on the time you will spend in the business and have an understanding about the hours you will work. For example, have guidelines around hours of work such as Monday to Friday, whether you work on weekends and what occurs if you are sick or you need time off as a family member is sick.
Try to establish boundaries between business and your friendship. You have developed a friendship for good reason so when you are not working try not to talk about business issues.
Disagreements, difference of opinions or misunderstandings are likely to occur so establish ways that you are able to resolve and discuss them in a professional manner. Think about how you might wind up your business if it causes a problem between you. Your friendship is likely to be more important than business.
These are just some basics tips and ideas that may assist with going into business with a friend. Some careful planning ahead and an agreement on how to handle issues that arise can result in a very successful business outcome.
Home Business: What You Need To Learn Before You Start
April 18 2012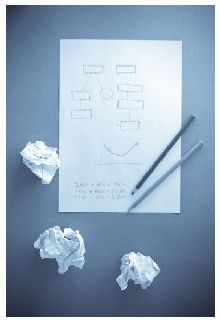 Running and managing your own business has many rewards. Being able to turn an idea into reality can be exciting and very satisfying. Often though, getting started in your business can seem daunting especially when you are trying to do it by yourself and not sure of what needs to be done or even how to do it.
The good news is that you aren't really alone. Many of us, including myself, have been in your shoes. We've made mistakes and we've had huge successes. We've loved the business and hated it. We're still out there building a bigger, better business.
I decided that my experience could help others who decided to start their own businesses and that is where The SOHO Agency came from.
What I offer is support and assistance as you take those first steps. Having access to a wide range of information and resources that are online through blogs, newsletters, in a course or through personal coaching will make it easier to succeed.
Specifically, I have designed a 3 month course to assist you to start up a home business where a new topic is covered each week. This includes brainstorming the initial idea, developing it into a business through planning as well as business structure and administration issues that includes business names, registrations, managing finances, ABN and GST.
You may have a great product or service to sell but you still need to know why any customer is going to engage with your business to buy your products or services. My course will assist you to price and market your products and services as well as to position your business within a competitive market environment.
Having someone directly assist and support you can also make a critical difference to your success especially in those initial stages when you are starting out. Importantly, as part of my support to you, I have included 2 x 1 hour coaching sessions so we can discuss ways for you to achieve your objectives.
The Home Business Start Up Course can be purchased through 3 equal instalments of $150 over 3 months or a one time charge of $440.
Facebook or Twitter?
April 25 2012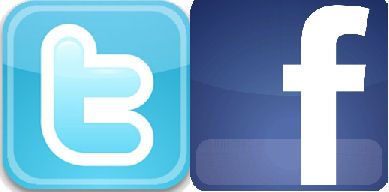 Having a social network presence is important for any business as it helps with your communication as well as providing an effective way to network with your customers. Knowing the difference between them and how best to use Facebook and Twitter can make a significant impact with the effectiveness of your marketing strategy and being able to target your message.
While both Facebook and Twitter will allow you to engage with your customers they have distinct differences and should be utilised differently.
Twitter is real time interaction with activity happening very soon after a tweet whereas Facebook interactions can be over several days, weeks and even months. The choice can be critical if you need to provide immediate and current updates.
Facebook has a more structured network aspect than Twitter which means your network can be focused on common areas of interest such as new products or services, special offers or discounts.
Facebook can be better segmented so that comments and feedback can be linked to a given topic or subject. This makes it easier to track and analyse the comments that may influence your future marketing messages.
Facebook has more of a social information focus due to the sharing of photos, videos and general information whereas Twitter has more of an information focus.
Twitter uses short messages of 140 characters. Facebook is less restricting and discussions build up into a thread on your page.
From a business perspective they are both important and by understanding your market and how best to communicate with them, the choice will be made for you. After all, there's no point tweeting if your market is on Facebook, is there?
Many businesses test their marketing strategy by posting to both networks and assessing their results. No matter which you use, the choice needs to fit your market and your communications strategy.
So, which will you use?