How To Choose The Right Outsource Help
February 8 2012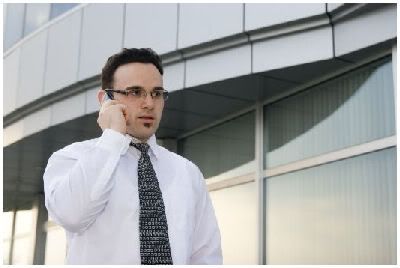 You've started a business and it's going well but you're finding it difficult to get everything done. You're a jack of all trades and you're feeling the pinch. Things are slipping through the cracks because you don't have time to manage them.
Congratulations. Those are all the signs of a successful business.
So what do you do? You outsource some of the work that you don't have time to do.
When you are well into business, it doesn't make any sense to use up your valuable time doing jobs that can be done by someone else. Rather, it could well pay to employ someone on a temporary basis, usually online or remotely, to do the work for you.
So how do you know who to choose?
First of all, think about the work you will be asking them to do. Is it bookkeeping or general assistance? The task will determine the skills you need to look for in your helper.
When you know the type of person you need, ask around within your network. Some of its members will have been in the same position and should be able to recommend people to you. Word of mouth recommendations are worth their weight in gold. You've got a reliable testimonial about the person right there for you.
Feel free to ask for references or even samples of their work. Most people will expect that.
Before you make any commitment confirm the rate of pay and the timetable you expect them to work to. When you are both clear on the conditions it can solve a lot of problems down the track.
Remember that you will both have to get used to each other's communication styles and way of working and that might take a couple of weeks to fall into place. It is worth putting time and effort into your relationship because a smooth relationship can reach great goals.
Outsourcing some of your work is a sensible business decision. Get the right person for the job and your business will go from strength to strength.
When Failing Puts You Ahead
February 15 2012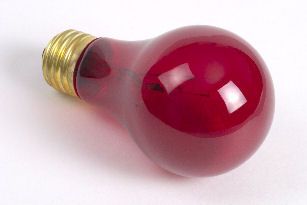 You've taken that massive step. You know the one; the one that takes you beyond the boundaries of your comfort zone! It's scary, and exhilarating, and exciting, and nerve-wracking all at the same time. You've overcome your fears and all those voices in your head and...and...you're doing it! Then, you fall flat on your face.

It seems everything is going wrong and that inner voice is telling you "see I told you so"; you crawl back into bed and cry. You feel like hiding forever. You can't possible show your face, because that is just humiliating and embarrassing, right? Not necessarily.

I love this quote by Sir Richard Branson: "You don't learn to walk by following rules. You learn by doing, and by falling over."

Often, we feel like a failure because we had a perception of "success" in our minds and we strayed from it. We had set "rules", a strict set of guidelines that told us when and if we had succeeded.

We had a plan! And goals! Those plans and goals come from listing all the things we've been told by various business experts and books. The "rules" so to speak.

What we don't get from reading and listening to podcast after podcast is the experience of doing and the success that comes with that. And of course the success that comes with failure.

Reaching your goal by following the rules won't take you to exciting places. Achieving your goal through a series of trips, falls and mishaps will teach you invaluable lessons in the business world.

Mostly, it will teach you what not to do again, and how you can avoid those massive hurdles that as you near a bigger and better success than you ever imagined become teensy bumps in the road.

Thomas Edison, famous for inventing the light globe after 1000 attempts, tells us he never failed, he just "discovered 1000 ways not to make a light globe".

What have you failed at that is really a success?
The Value Of Your Customers
February 22 2012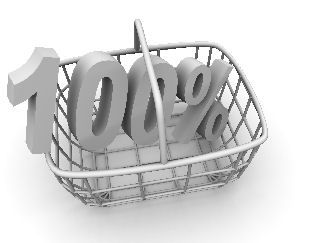 Without your customers or your clients - where would you be? My first guess would be unemployed or at the very least - in between jobs!
Customer service should be first and foremost in the mind of business owners or representatives, but again and again I am discovering businesses and individuals who continue to show a lack of respect for their customers or the service they provide. I bet you could even name some circumstances in your own life in which the standard of customer service you received was severely lacking.
We have featured some great articles based on maintaining and developing customer loyalty on our site, and thought it would be poignant to recap on the subject.
Creating customer loyalty is all about working smarter rather than working harder. Keep your customers happy and they WILL keep coming back for more!
Regardless of how businesses change and marketing moves forward, customer loyalty remains an important focus for all business owners.
Customer focus needs to be viewed as a long term business strategy. It's one thing to come up with a marketing campaign or special to attract customers, it is a completely different thing to have your customers coming back because of the way your business treats them.
Robert Gately certainly got it right when he said "People expect good service but few are willing to give it".
Stand out from the crowd, go that extra mile and be the best you can be. Reward your customer for choosing to do business with you and they will in turn reward you with their loyalty and hopefully bring you more customers in the process.
How Do Videos Go Viral?
February 29 2012
We all dream of the day a video promoting our business will go viral. It doesn't seem to happen, does it?
Well, when you realise that there are 48 hours of video uploaded to YouTube each minute, it suddenly makes sense.
But why do some videos get picked up by the crowd while others don't?
YouTube's Trends Manager, Kevin Allocca, gave a talk at a TED Youth event and it is worth listening to. Apart from the fact that it is a funny talk filled with little YouTube clips to back up his points, the content is interesting.
No, it won't suddenly turn you into a master viral video creator, but it will certainly give you some good ideas on how to begin.