Cutting Costs
January 4 2012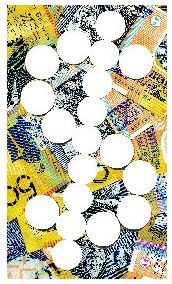 Is it a happy new year? Or are you finding the return to work stressful with your mind busily trying to differentiate between what you have to do, what you want to do and what you should be doing?
Regardless of the size of your business, money matters are always at the forefront of a business owner's mind and getting on top of your spending early on in the new year will definitely help your profit margin when it comes to your end of year financials.
Thinking back to 2011, did you manage to do some kind of appraisal on your spending habits. If not, it is never too late to start.
What items can you cut to help trim your costs? What can you do differently to save money? Can your charges be increased to take into account rising costs associated elsewhere within your business?
Below are some tips to help you cut your costs.
- Marketing is one area in which you could possibly save money. Did you receive an adequate return on your marketing dollars or were there certain campaigns which failed to bring in desired results? If so, it is unwise to repeat a failed campaign.
- Make sure you shop around for cheaper (and better) service providers. Whether you are looking at insurance companies or telephone and internet providers – try to get a better bang for your buck.
- Perhaps you over purchased on stationery? Were you affected by the "buy me" bug often afflicted by many when browsing the stationery store only to find it totally unnecessary back at the office?
Getting back to basics is always a great thing when assessing the spending pattern of your business. Always remember to get your income as soon as you can and don't forget to pay your bills only when they are due. A healthy cash management system is vital to any business.
What Do People Look At On Your Facebook Page?
January 11 2012
You want to become a household name, increase your bottom dollar, make more sales and essentially make your business a success. Utilising Facebook can certainly help make all of this – and more – happen for you.
So, you've gone to a heap of trouble and effort to get your business Facebook page happening, but has it been worth all the effort?
Research* has gone into just what it is people are looking at on Facebook pages, identifying what people look at, and where.
Wall posts are the most attractive, with most people casting their eyes over other areas (your tabs, your business page image and likes) before resting on your wall posts.
Those updates with images attract more attention, and if that image is a person's face, you'll hold them even longer. This also applies to your page's profile picture; put a face in it and you'll hold your visitors' interest for longer. The only exception it seems to this rule is images of barely dressed women, who hold the viewer's eye for longer than anything else you put on your Facebook page.
Obviously, having something that will grab, then hold their attention for longer gives you greater opportunity to tell your visitor more about your business.
People do like to know who they're dealing with when they do business with you, so including a photo or image of yourself in your page header or profile advert is a good idea. Given this research, we'd suggest it is an essential tool for business.
Including images of your products, or preferably people using your products will also give you an edge. Depending on the sort of business you are operating, however, we'd suggest you keep your clothes on.
Time for a Makeover
January 18 2012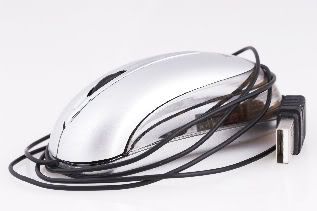 The wonderful world wide web is a fluid cyberspace, constantly evolving, developing and basically changing.
As a result that gorgeous website you were so excited about and couldn't wait to share with the world may no longer be relevant. This, obviously, can lead to a reduction in customers and clients as those around you are keeping their sites current.
What exactly do we mean by current?
It does, to a degree, refer to the overall "look" of the site: fonts, graphics and the image portrayed. For example, take a look at magazine adverts or billboards from the 1980s. You know they are now 30 years old and the first impression of the business or product is "outdated".
Is your website starting to look a bit shabby around the edges?
What features are now available for websites that you could implement? There are now so many new options available for your potential customers to contact you, sign up to your newsletter (you do have one don't you?) and work their way around your site that it is, more than ever, essential for business that you have them.
If your site visitors don't get what they're looking for in less than seven seconds, they will leave and not come back; are you giving them what they want? They need to know what you're about, what you do and how they can access it in that time; is this possible on your current site?
Finally, with social media on the rise as it currently is, it is essential that you are a part of it. Not only do you need to be utilising these mediums, but the links to these "latest hangouts" need to be an essential part of your website.
Have a bit of a look at your site, ask some others you can trust for their opinion. Is your website current, or is it in need of a makeover - big or small?
Change can be good and a website upgrade may even create a new level of excitement in regard to your business which was otherwise missing.
We All Sell in One Way or Another
January 25 2012
If you talk to a business person about sales, many of them will tell you that it's nothing to do with them but in fact, we are all sales people in one way or another.
Whenever you talk about your business, you are selling. Whenever you tell people what you do, you are selling. Sales isn't always about picking up the phone and making calls. Your very image is selling you when you haven't spoken a word.
In the workplace though, it pays to be more strategic when you think about sales. After all, the same skills that make a successful person also make a successful communicator. How good are you at communicating?
Self-evaluation is a good way to see which aspects of our skills need polishing up a little so that we become even more successful at what we do.
The first thing to look at is the way you speak. Are you able to put across your point effectively and succinctly so that the other person understands? Are you confident when you speak or do you sound unsure of yourself?
Listening to your client is just as important as speaking. That is how you find out what your client really needs. Do you listen properly? Do you let them peak without interruption?
Do you choose your questions wisely? If you've paid attention to what your client has been saying, a well-chosen question will give you the information you need and can also give the client an 'aha' moment.
If you are in business you are a salesperson whether you like it or not. Make sure your sales skills are up to scratch.