Get Your Business Ready For Christmas
November 9 2011
Have you checked the calendar or are you avoiding the countdown to Christmas? Is your business even prepared for the retail madness which occurs at this time of year?
It is important to maximise your sales and make the most of shoppers who are looking to purchase for themselves or their loved ones at Christmas. Even as straightforward as this sounds, many business owners still fail to realise their promotional potential.
Firstly make sure you have some basic preparations out of the way. Ensure you have enough staff or assistance to cover the rush which you may incur and secondly, make sure you look like you are anticipating shoppers or clients by having a Christmas theme in either your store or on your website. Create a stylised theme and use it in all of your Christmas marketing in the lead-up to the big day. Touch base with all of your contacts either through a mail out, email or newsletter and remind them of the fact you are still here!
Discounting your product or service is quite popular at this time of year to potentially increase your sales as is adding something extra to your package to increase the "value" of your item. Even free gift wrap, a gift card or a Christmas card can make the overall package more enticing.
You may experience some downtimes or quiet periods, however, if you find these are in short supply do make sure you try to schedule them into your plan. Use these to your advantage to fine-tune your marketing tools capturing the widest audience as possible. You will at this stage of the year also want to start thinking about your business plans as you move into January and beyond. There is no point planning your first quarterly marketing plan once you are already in it. Preparation, preparation, preparation – it all starts here!
When Was Your Last Holiday
November 16 2011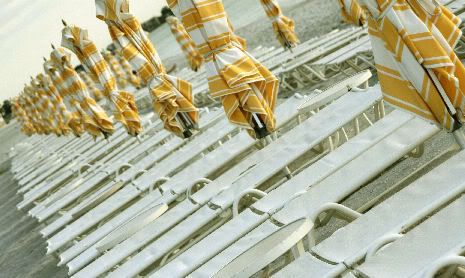 For hands on business owners, having their own company is often about survival as much as it is about success. The day to day operations can be all consuming, needing you at your absolute best at all times. So, it can be easy to fall into the trap of working much harder and longer than you perhaps should (or can), forgetting to take that elusive holiday you thought of two years ago, or feeling as though you can't afford to take the time off.
The irony of the situation is that the more overworked and stressed you become, the higher the chances are of you falling victim to fatigue, health issues and even serious injury. Not only can this draw from your potential to work as hard as you can, you may be put out of action altogether. You could easily face the scenario where your recovery time becomes longer than you would have taken for a holiday in the first place.
So how much time away from your business should you take? As a guide, permanent full time employees in Australia are entitled to four weeks a year. If you're already scoffing at the thought of this try breaking it down to have one week off every three months, or give yourself a regular rostered day off (and stick to it!). It's a matter of finding out what works for you.
Your business needs you at your best; to do this in a sustainable manner, you need to regularly recharge with the help of a holiday. Consider it a worthwhile investment into being the best you can be for your business. When you think about the ramifications of becoming overworked, you need to ask yourself - can you afford not to take a holiday?
Would You Like To Start A Business?
November 23 2011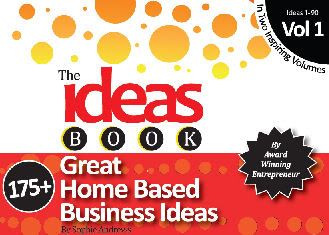 Have you ever heard the saying "failing to plan, is planning to fail"? When it comes to starting up your business, this is truly one piece of advice to heed to. If you've been lucky enough to come up with an idea for your own business, the next step is some crucial planning to turn your perfect idea into a perfect reality.
It might seem obvious to you why your business idea will succeed, but without some serious thought around exactly what your product offering is, who your market is, what they want and what they already have, you could be setting yourself up for failure. Never underestimate the likelihood that your brilliant idea may have already been thought of by someone else, or that what you perceive others will really want isn't what they are actually after at all. You can reduce and limit these types of risks through the use of effective research, analysis and planning to get the most out of your business.
Starting your own business should never be taken lightly by anyone. If you are prepared to invest your own time and money into an idea, you want to make sure you get it right from the start. The Soho Agency offers a number of useful resources to support you through the stages of having your own business, including getting your business started using our "Personalised Business Plan". Covering market research, competitor analysis, pricing & product analysis, and marketing tips, this is one plan that is sure to help avoid failure. Stuck for business ideas? Our "175+ Great Home Based Business Ideas" might be for you.
You can find all our business texts at our Soho Shop by clicking here - you can never do enough reading or research when it comes to starting and running a successful business.
Is Your Business Mobile Friendly?
November 30 2011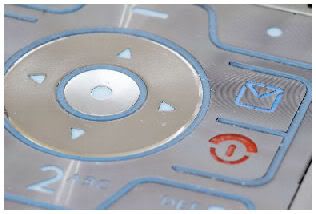 Just about everyone these days has a smart phone. Research shows that by 2015, for 90% of all smart-phone users, it will be their primary electronic device.
Smart phones allow people to connect, research and do business on the go. Or even just from their backyard, couch or kitchen. Customers want to be able to connect with you wherever they are, whatever they are doing.
These days, not only should you consider whether your business needs a website, you should consider whether your website is mobile-friendly. As increasingly people are accessing the internet via their smart phones and tablet PCs, they expect to be able to access your website quickly and easily, too.
Standard websites take a long time to load on mobile devices and are clunky to navigate and use. Making your website mobile, gives you a better chance at grabbing your customers' eye and getting them to interact with you.
Consider developing a smart-phone application that solves a problem for your customers, or showcases your wares.
If your business is location specific, start building your location presence through platforms like Google Places, Facebook Places and Foursquare. Make sure customers can find you if they're in your neighbourhood.
While we're talking about Facebook, do you have a Facebook page for your business? Do you know how to make best use of it? What about Twitter? More and more businesses are interacting with their customers in real time, making their presence known and getting to know their customers.
Finally, and probably most simply, are you using text messages to interact with clients? Confirming appointments, letting them know about upcoming events and special deals could be a great way to start experimenting with making your business mobile-friendly.