Where Is Your Newsletter?
October 5 2011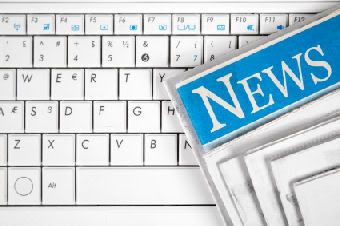 Out of sight, out of mind applies to many things in your life and in terms of business, it definitely applies to your clients. Staying in touch with your clients via a newsletter is one of the easiest and most cost effective ways to reach your target audience, update them with pertinent information and remind them that you are still here if they need you.
Marketing can be a costly part of running your business and a relevant newsletter which is of value to your readership, is well worth the time and expense it takes to create one.
Newsletters are a great way to reward your clients for staying with you for the long haul. You can use them as a vehicle to send vouchers or to introduce exclusive offers just for them.
They are also a great way to invite feedback about your business prompting them to contact you direct encouraging dialogue in the same way a blog or Facebook page would.
Many individuals and organisations send out newsletters but fail to realise the key phrase in "newsletter" which is "new". What is new to your organisation which your clients may be interested in hearing about? Is there new staff, new products, new information or a new offer which you could introduce to them?
Sending out a newsletter for newsletter's sake without any poignant information can be a waste of time. Sending them out irregularly or even too regularly can fail to keep your reader's interest.
Show you care by committing yourself to sit down and write well written articles and newsletters which fit within your business niche in order to keep your clients educated and loyal.
TED Talks - A Source Of Inspiration
October 12 2011
Have you heard about TED Talks? It is a series of short talks given in the US by the leaders in the fields of business, art, technology, science, design and more. They market themselves as "Ideas Worth Spreading" and "Riveting talks by remarkable people, free to the world".
Past speakers have included Steve Jobs, conductor Charles Hazlewood, Richard Seymour and Tony Robbins.
The TED site is a treasure trove of inspiration and ideas and if you haven't visited it yet, I encourage you to do so. There you will find answers to your questions, ideas that excite you and information that stimulates your mind. Each talk is around 20 minutes long so it's long enough to be valuable without taking up your whole day.
Also, keep your eye out for TEDx Talks, too. These are independently organised TED Talks and they take place around the world including Sydney and Melbourne.
Here is a sample for you. It's Tony Robbins talking about "why we do what we do". It will certainly get you thinking.
Teddy Bears And Ethics
October 19 2011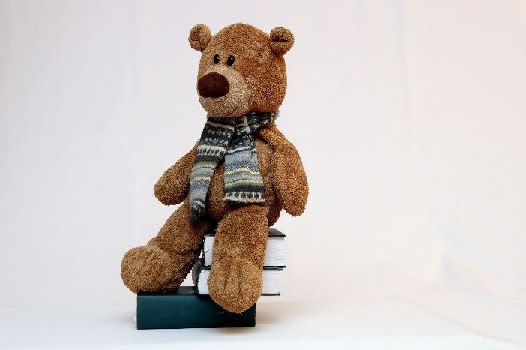 Recent research in the US has shown that the presence of child-related items made a significant diffence to people's bahaviour at work.
The study exposed people to soft toys, crayons and cartoons and then asked them to participate in some standard psychological games. Compared to a control group who had "business" items in their room, these people cheated less, lied less and generally behaved better during those games.
In addition, the researchers found a positive correlation between the number of childcare centres in the vicinity of a workplace and the level of charitable giving by the workplace.
Why do teddy bears make us more ethical?
It is thought that the presence of child-related items taps into a more innocent, "purer" and idealistic part of our psyche, resulting in more honest, kind and polite behaviour. For example, most of us will refrain from swearing around children. So, when reminded of children by items normally associated with them, we automatically behave better. We lie less, cheat less and are kinder to each other.
How could these findings be used in our workplaces?
Consider using child-like art, or even children's art, to decorate your office and conference room walls. Use cartoons in your written communications. Even changing the font used in emails and documents, to something like Comic Sans, which is more informal and evokes child-like feelings, can have a big impact on employee behaviour. An on-site childcare centre can also lead to an improvement not only in staff morale, but in their ethics.
So dust off your teddy bears and select some favourite drawings from your children or any other children you know - all in the name of good old fashioned ethics and morale.
Small Talk
October 26 2011
Think making small talk is a waste of time? Think again.
Stanford University School of Business tracked a group of MBAs 10 years after they graduated. The study showed that high grade point averages did not correlate to business success - but their ability to communicate with associates at all levels did.
When you are a small business owner the ability to make small talk is an essential tool if you want to be successful like those Stanford University graduates, and whilst the ability to make small talk does come naturally to some people, it is a skill that can be acquired with practice and a few simple tips.
Prepare yourself with three things to talk about and generic questions you can use to start a conversation. You can further prepare yourself by researching the host or the organisation, to find common ground or a particular focus or interest. Current affairs are another way to start a conversation, but be careful not to choose something that can be divisive, such as a religious topic.
A smart person said you have two ears and one mouth, and you should use them in these proportions. Allow the other person to speak, and aim to listen more than you talk wherever possible. People love to talk about themselves so if you ask the right questions this will come easy.
If networking is the aim, business cards should be exchanging hands at a rapid rate. If you want to make a real impression, treat each business card as a gift. Hold it in both hands and take a moment to read what is written on it before placing it in your pocket or card holder, to show the original owner that it is valued.
The aim of small talk is to break the ice delicately, so as long as you try not to jump on it from a great height and practice a few simple tips, your skills will improve with practice.