Moving From Hobby To Business
September 7 2011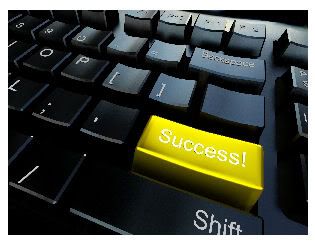 Maybe you slave away at your job for 35, 40, 50 hours a week with very little satisfaction and are feeling you are missing out on something. Or perhaps you are itching to make a difference, return to the workforce, bring in some income, or want to make the most of your free hours whilst the kids are at school?
In the meantime you have a fun and fulfilling hobby, and family and friends are asking to buy the fruits of your passion, or are seeking your services more and more often, and referring their friends to do the same.
Do you make the jump, take the risk and move your hobby into a business?
Follow your passion, and success will follow you. -- Arthur Buddhold
It is time to do some tough thinking and research before you take this step. Firstly, don't be fooled into thinking your hobby will be less or similar hours to your 9-5pm job. It rarely is. Plus, be prepared to lose a little passion for something that gives you such pleasure. Your hobby may not be quite so fun when you have a deadline or a production quota to fill every day, or when you are setting up a market stall at 5am on a cold winter morning.
To make your hobby work as a business, you need to be self motivated, decisive and able to work independently. Successful entrepreneurs are committed to their business and have the ability to see a positive opportunity in an otherwise challenging situation.
You will also need the money to make it happen, and a clear and realistic business plan, to be sure your hobby is in fact a sustainable business. In the short term, you will need to be prepared to either continue in your day job, or use the family savings to tide you over until your business makes a profit.
When you run your own business, regardless of your product or service, you have to be prepared to sell yourself, your products and your vision for your company.
Turning your hobby into a business is not quite as simple as Arthur Buddhold said, but he was certainly on the right track.
Spring Clean Your Business
September 14 2011
Spring is upon us at last, so it must be about time for a good clean out. Just as you might do a spring clean at home there are huge benefits in doing this for your business, too. A good clean up can help improve your daily operations and identify areas that need improving or don't fit into your business plan at all.
Your office should always aim to be clean and uncluttered, as this usually means it's also safe. Store files and other objects so they are out of the way but easily accessed without threat of injury to you or your staff. Take a look at all the files, papers and texts that you have around – file them away or throw them out. Is that broken chair still sitting in the corner? Time to go.
Electronically you can do a good overhaul too. E-filing provides ease of access and helps with future retrieval so if you don't have a good system in place already, put one together. Emails can easily get out of control running the risk of losing important information and making your computers run inefficiently. Set up folders in your email account to group items together, save them in your e-filing system or archive them away instead of keeping them in your main inbox.
Another area to consider is your human resources. Are there any staff problems to address which might be affecting performance or culture? Could you be recognising the extra efforts that certain staff members put in on a regular basis? What else can you do to make your workplace more enjoyable day in day out?
A good clean up of your business can really help it operate more effectively. By assessing how your office is running you can also identify important areas that need your attention, which you might've otherwise missed. Spring is here! Is it time for a tidy up of your business?
What About Export?
September 21 2011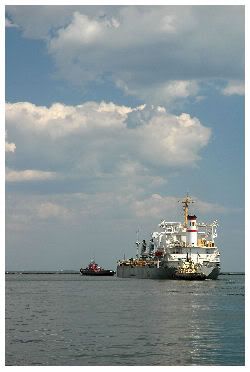 Why limit yourself to the local market if your business has the potential to also make you money further afield?
It certainly makes sense to make sure you are export ready before you launch yourself on the international market and there are some fundamental requirements that every business must address.
Is your product an allowable export? The Australian Customs Service is your best resource for advice on any products that may be illegal to export or have special security or safety requirements.
Do you have a system in place that assures a consistent level of quality in each of your products and services? Quality control is really important in any business undertaking, but to maintain export contracts you will also often be required to guarantee a certain level of supply of the same quality product or service for a set amount of time.
If you are a sole trader, are you informed or qualified enough to perform each role that will be required of you? Or is there some research or form of education that you could benefit from undertaking to make yourself better prepared to fulfil your responsibilities?
Why would anyone import your product or service instead of buying it locally? Compare your product with anything similar that is already available in your desired market. What is unique about your product or service that makes it an attractive option for international consumers?
Reassess all of your marketing material, particularly your website and social networking pages. Does it need to be rewritten to suit your expanded market? Have you taken all local laws, religions and traditions, political situations and cultural needs into consideration? Does your marketing material reflect sensitivity to all of these things?
Do you have a plan or procedure for dealing with customer complaints and building and maintaining good customer relations? You must gain a good understanding of any cultural differences as well as local laws regarding guarantees, warranties, refunds, exchanges, etc.
What issues and details will you need to make sure are covered in your contract or memorandum of understanding? If you are not qualified to put together a suitable document yourself to cover all legal rights and responsibilities of both parties, you may need to seek the services of a business lawyer or agency that specialises in such contracts.
Have you taken all possible costs into account when tallying your expenses? Don't forget to include extra and hidden costs like export license fees, tariffs, taxes, freight and export quality packaging.
After researching each aspect of preparing yourself and your business for export, you will need to outline all of the expenses involved in your business plan. Do you have to finances to cover these expenses? Or will you need to seek investors or loans to cover initial costs? How long before you can expect to have enough return on your investment to repay a loan or recoup investments?
If you have ticked all the boxes and have a sound export plan, the world awaits you. Go for it!
Are You Using Video Yet?
September 28 2011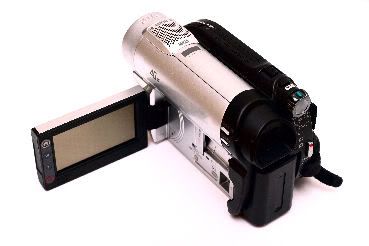 Let me just start by giving you an impressive fact: over 3 billion videos are viewed on YouTube every day. And this is on YouTube alone, not to mention blogs, websites, Facebook and other social media formats.
So without a doubt video is the way of the future. If you aren't already using video as part of your marketing and social media strategy it is something you are going to need to consider moving forward. The reason is clear: video engages and captivates the attention of people in a way that simple text and photos or images cannot. Video increases brand awareness, encourages 'sharing' and ultimately drives sales.
Here are some simple tools and tips to help.
Consider the basics such as sound, lighting, clear audio and camera angles.
Think about how you are going to edit your video – you can use programs such as Pixorial or Jaycut or One True Media.
Consider your format – embed in your website, YouTube Account, load onto Facebook, start a video blog (or vlogging) or even send out via email!
Plan your message and keep it short. What do you want to say? Maybe a 'behind the scenes' look at your business, a case study, an educational or how-to video, an interview with an industry figure or even a mini-documentary.
If you want some more ideas and tips, why not spend some time looking around YouTube to get an idea of what you think will work for your business.
Your customers want video, so give it to them!