Update Your Resume
August 3 2011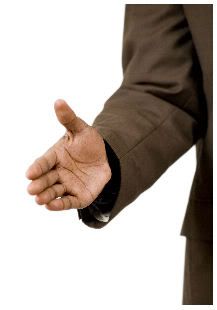 How long has it been since you dusted off your resume? You may not even be looking for a job however it is still important to keep your resume up-to-date.
More often than not your ideal job appears when you are not looking for it and it is always a rush to update your resume in order to submit it by the closing date. Or even worse – you may even consider submitting your previous CV without updating and just crossing your fingers in the hope that it is good enough.
Searching for a job is extremely competitive and your resume is the best chance you have of being seen for an interview so why would you leave it to chance?
Writing a resume has become somewhat of a science requiring not just a list of your job title and duties, but key achievements which are best added to your resume as they occur. The old objective statement has also been replaced by a job-specific paragraph highlighting your value to the organisation you are applying to work for.
Also if you have been working in your current job for an extended period of time, it may be necessary to shorten the overall length of your CV particularly if your working period covers more than 20 years.
A rushed CV may also mean spelling and grammatical errors which will not put you in the best light particularly if accuracy is key to your position.
"Be Prepared" may be synonymous with the guide or scouting movement, however, it is worthwhile taking it on board in regard to your resume and your search for your ideal job.
Taming Your Mobile Phone
August 10 2011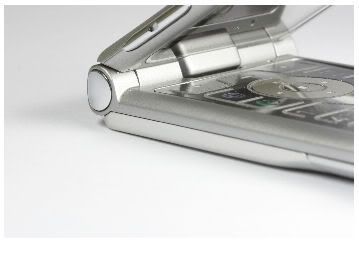 Some days it seems that your mobile phone manages you instead of the other way around. Your mobile is meant to be a tool to help you, not dictate your every move. So if this is the case for you, then it is time to make a change.
Ask yourself this, "When the phone rings, do I scramble to answer it?" You do, don't you?
It's like Pavlov and his dogs. Each learnt to salivate every time a bell rang as they anticipated food. When did you learn to react so urgently to the sound of your phone?
The problem is that our mobiles cross the boundaries between work and private life. You never know if the call is going to be work or not until you pick up the phone and then you might as well answer it because you've interrupted whatever you were doing, anyway.
Once you've picked the phone up, it's hard to put it down - especially if it's a Smartphone. The lure of games and the internet is there calling you from behind that pretty, coloured screen.
We've allowed ourselves to be conditioned to rely on the phone for information, contact and amusement. But is your phone more important than what you were already doing? Is a call more important than talking to the person with you? Is it more important than the quiet time that you need each day to recharge your batteries? No, it's not.
Here's what I think. I think you need to turn your phone off at certain times of the day such as meal time or family time. I mean right off, not just onto silent. I think you need to leave your phone home when you go out for your family picnic. I think you need to turn your phone off when your work day is done.
How many of you are cringing at that? If you are, you have a problem.
Your phone isn't the boss. YOU are. Your phone is a gadget that should make your day easier, not control it. You need some downtime in your life and you can't get that if you are on standby all the time. Take back the power and give your phone some limits to allow you to make the most of each day.
Why Price Is Not The Problem
August 17 2011
Consider the last big purchase you made. It might've been a pair of designer jeans, it could have been a new laptop, or it may have been a sun drenched holiday somewhere exotic. Whatever it was, you were prepared to pay the going price regardless of the actual amount.
Typically (and sometimes regrettably), when we have something we are particularly keen on purchasing we'll usually find the means to do so. It's that magical moment when we are so bewildered by an array of offerings and features that we conveniently forget about the price tag. Perceived value prevails and we become motivated to part ways with our hard earned funds.
Of course, value is subjective. What one individual considers value for money, another may not. But if there's an item that majority of customers are continuously considering, yet failing to purchasing, then usually it's a good indication that something is missing from its host of offerings. We know price is not the problem, because we've all been guilty of spending whatever money we needed to in order to get something we desperately wanted at the time (hypercolour t-shirt, anyone?).
Simply put, if there's not enough perceived value in an item by way of offerings, a customer will not be motivated enough to buy it. If you have something on the market which tends to always get a look in but is never purchased, ask yourself what is missing and what can be added to make it more appealing. Because people will always pay what they have to in order to get what they really want.
Review Sell
August 24 2011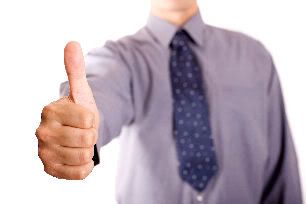 When it comes down to it, even if a company spends millions of dollars on a brilliant advertising campaign, many of us will still ask our family or friends if they have tried a new product or service and what they thought of it, before purchasing and trying it for ourselves.
Although testimonials and reviews are not the first and only thing prospective customers want to read when they visit your website, there should at the very least be a very visible tab or button to direct people to your reviews page.
How do you get people to review your product or service?
The very simple answer is simply to ask them. To start the ball rolling you can ask any person who has already given you positive feedback if you may quote them in your reviews, and ask happy customers in store or over the phone if they will take a moment to jot down a few lines for you to post on your website.
It is also quite acceptable to place a simple request for reviews in your regular newsletter, blog, or on your social media page, and most people enjoy being invited to share their positive experiences with others.
Ask your website creator to include a feature for customers to leave reviews directly on your website (subject to your approval before they are actually posted) and post the link to that page any time you request new reviews.
There are services available where you can pay for reviews, but there can be some legal and ethical complications and a general lack of substance with reviews from people who have not genuinely tried your product or service.
It is far better to have a lower number of reviews from real customers who are passionate about your product or are genuinely grateful for your quality of service than to have hundreds of reviews that convey very little feeling or meaning to those who read them.