How Much Does Loyalty Cost?
July 13 2011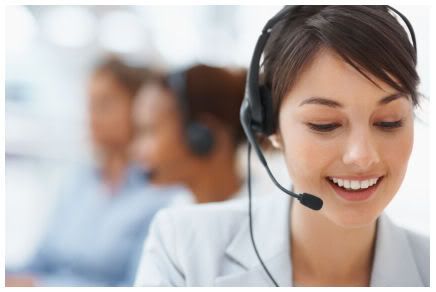 Regardless of how businesses change and marketing moves forward, customer loyalty remains an important focus for all business owners. So what does loyalty mean to your business?
Are you selling a product or service that you can expect loyal customers to come back and purchase on a regular basis? Or do you deliver a high quality one-off service or product that loyal customers will recommend to their friends and family?
Loyalty programs certainly have their place. There are enough bargain hunters in the marketplace to make it worth your while to offer a rewards system, but true loyalty is born from a genuine feeling of customer satisfaction.
Whether that satisfaction comes from simply saving money on goods or from a personalised service program, happy customers are what every business owner wants. No matter what your product or service may be, if your customers are happy, they will come back themselves or send other people to you.
Consumers are often fickle and your marketing strategy needs to be kept fresh to keep their attention focussed on you. If you are going to offer a rewards system, make sure you keep changing the rewards to avoid customers getting a "been there, done that" feeling when the novelty wears off.
Listen to your customers and find out what they like, what they want and what they will buy. Often it is so much more than simply the product that they are buying from you, it is the whole shopping experience.
If you were buying your product or receiving your service, what would make you feel like it was a particularly good experience? What would make you go back or recommend that business to everyone you know?
Loyalty comes from a certain level of trust, so being friendly and respectful and offering a very humanised and personal service is often worth more than saving a few dollars to most people.
One Page Business Plan
July 20 2011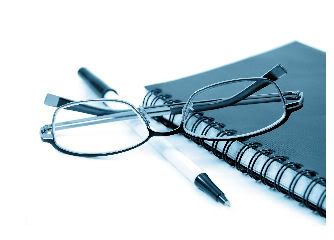 One page business plans are often adequate for micro-businesses and freelance contractors. If you are feeling a bit daunted by the whole concept of writing a comprehensive business plan, a one page plan is also a good place to start.
Don't be afraid of it. It is simply a written list of what your business is, what it needs, what you want from it, where you want to take it and how you plan to do that.
You can start out with a simple key word list and then you can expand each dot point into a short sentence. From there you can add more detail as you feel it is needed to clarify your ideas.
A one page plan can also work as a cover/summary sheet or overview for anyone who needs to go through your business plan with you later.
Important information for your plan includes:
company name, address and contact details;
date the plan was written or updated and by who;
mission, goals, setup and running costs, income streams, objectives, strategies; and
income projection, future income plans, expenses, qualifications/experience as well as future goals.
If you think of your business plan as a constant work in progress that you are free to add to and modify at any time, ideas can flow more freely than if you think of it as a once-off document that will be cast in stone.
Once you have your one page business plan it is much easier to work on expanding one section at a time, because it gives you a simple, yet complete picture of your business to refer to.
Try scheduling in a regular time each week or fortnight to read through your business plan and make any additions or modifications to it as needed. This can help to keep you focussed and on track and may help you to see how your business is evolving and any changes to your day to day operations that you need to make to achieve your goals.
What Is The Real Value In Your Business?
July 26 2011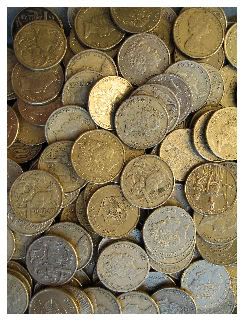 The real value of your business is not the product or service you offer, but the benefit of that said product or service that the client receives. When marketing your business, focus less on what you sell and more on the value your client will receive by making that purchase.
Thinking about your current marketing plan, are you selling the overall value of your business to your client?
Communicating this value is an important message to convey in order to maximise your client base. You could be missing out on potential sales by failing to point out why your products are valuable to them personally.
Value Added Selling as it is commonly termed is certainly not a new idea however many organisations are now relying more on customers to understand exactly what will help motivate prospective customers to purchase.
Some questions to ponder when determining your business value include:
1. Does your service or product solve a particular problem for your client?
2. Which features provide real benefits to your clients?
3. What particular features make you stand out from your competitor thus making it even more valuable to your client?
This method of promotion takes a lot of the focus away from the price factor reducing the need to explain why you charge as much as you do. Showing the value before you submit your quote will definitely weigh in your favour.
Focusing on the "why" rather than the "what" may require a small change in the way you think about your business, however, the benefits will certainly be large enough to make it all worthwhile.
Coaching And Why It Might Work For You
July 26 2011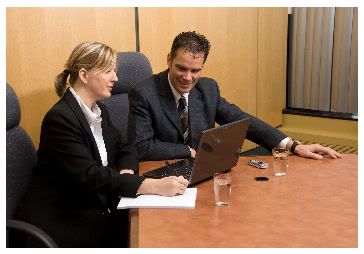 What can a business coach offer you that you don't already have, know, or put into practice? The truth is, you won't know until you actually engage one.
You may have been working in your field for many years and feel like you know all there is to know about how to run your business, but business coaches are not just for failing businesses. Any elite athlete will tell you that a good coach is just as important when you are at the top of your game.
Having someone with experienced eyes and fresh ideas do a critical analysis of your business, someone who is able to point out your strengths and weaknesses and suggest positive changes, can be an important tool in your company's evolution.
When looking for a coach beware of self-appointed gurus and ask for referrals through your business network, as word of mouth is often the most reliable way to source any good service.
An experienced business coach may not necessarily need to specialise in your particular field to be able to offer you the best coaching support and advice, they are experts in analysing business structure and function. They don't need to be experts in your product or service - that is your job.
If you are serious about moving your business forward, you will most certainly benefit from the support of a coach to help you revamp your business plan and tweak any areas of structure or function that can easily be improved for greater economy, productivity and ultimately for greater profit.